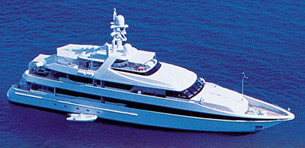 We provide Direct to Doctor, 24/7 medical advice to vessels today, from the world's leaders in this field, caring for those people every day.  They have been at the forefront of caring for people who fall ill or are injured throughout the world's oceans, since the advent of radio communications.
You will have access to to the most up to date, consistent, evidence based medical advice during the evaluation, diagnosis, clinical management and treatment of patients.  All calls are answered by a senior emergency physicians in a hospital, supported by a multi-discipline clinical team ensuring, rapid access to specialist advice.  You will have a single point of contact to our service for the assessment, treatment and monitoring of the patients condition from start to finish.
Medical incidents at sea are often the most challenging to confront anybody. Well considered decisions may need to be made, especially if you are some distance away from definitive medical care.
Working closely with our doctors you will together deliver a solution that is in the patient's best interest and safety.
Our doctors are
very experienced
in understanding your operational challenges, there is over 80 years experience here in
evidence based medicine in the pre-hospital environment.
You will have direct contact with those senior and experienced physicians who daily care for passengers and crew who are injured or fall ill throughout the worlds oceans and seas.
They are here to support you in this decision making and help care for the patient. 
They have a front line international reputation in establishing and assessing the effective use of information technology for healthcare delivery in locations like offshore oil installations, shipping, and remote communities.